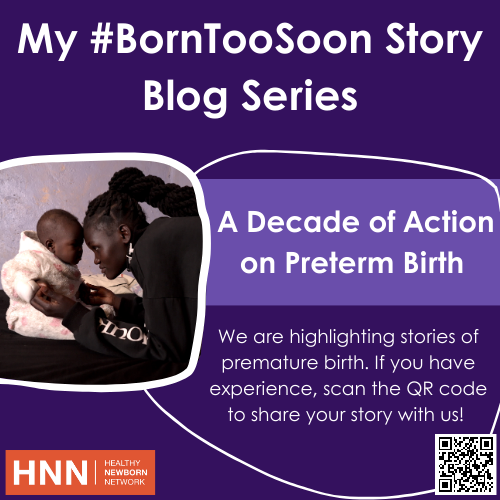 Preterm birth is now the leading cause of child deaths, accounting for more than 1 in 5 of all deaths of children occurring before their 5th birthday.  The seminal report, "Born too soon: decade of action on preterm birth", launched in May 2023, sounds the alarm on this "silent emergency" of preterm birth, long under-recognized in its scale and severity, which is impeding progress in improving children's health and survival. Building from a landmark report on the topic in 2012, this new Born too soon "decade" report provides a comprehensive overview of the prevalence of preterm birth and its profound impact on women, families, societies and economies. Born Too Soon: Decade of Action on Preterm Birth looks to the future, setting an ambitious agenda to reduce the burden of preterm birth. It highlights inspiring examples of progress and calls for increased investment, implementation, integration, and innovation to accelerate change. Together, we can reduce the burden of preterm birth so that every woman and every newborn, even if facing preterm birth, can survive and thrive.  
In the lead up to World Prematurity Day 2023, the Healthy Newborn Network will share stories of children born too soon, told from the perspectives of their families and caregivers. Each one will highlight a specific call to action, identifying ways individuals, organizations, and governments can support newborns #BornTooSoon.This new blog series is part of the "Born Too Soon – a year of action" launched on World Prematurity Day 2022. 
Do you have a Born Too Soon story? Share it with us! This blog series serves as a platform to share stories of individuals who have been affected by preterm birth in low-resource settings. Send your stories to us here.