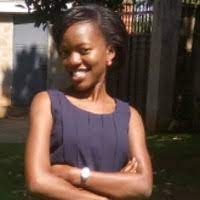 Who is Amanda?
An Alien
A human
A Banker
A nutritionist working with Mwana Mugimu Nutrition unit in Mulago Hospital
A mother
A wife
Why could it be dangerous to eat raw cookie dough?
It Expands In Your Stomach
It's Corrosive
It Has Too Much Sugar
It May Contain Raw Eggs
Which is helpful for healthier teeth?
Using A Fluoride Toothpaste
Eating Sweets Between Meals
Brushing Only Every Other Day
Not Flossing Your Teeth
Breastfed children are less likely to have:
Diarrhea
Ear infections
Pneumonia
All of the above
A calorie is a unit of measurement used to measure what?
Amount of Water in Food
Amount of Energy in Food
Amount of Fat in Food
Amount of Protein in Food
What is the body's main source of energy?
Water
Minerals
Carbohydrates
Vitamins
What do antioxidants neutralize?
LDL Cholesterol
HDL Cholesterol
Stomach Acid
Free Radicals
How does breastfeeding help the mother?
Breastfeeding helps you get back to your normal weight
Breastfeeding reduces your risk for ovarian cancer
Breastfeeding increases bone strength
A and B
The milk made by the body in the first days after birth has a certain name. What is it?
Lactose
Acidophilus
Colostrum
None of the above
How often should a breastfed baby 6-8 months be fed complementary food?
3 times a day
6 times a day
8 to 12 times a day
20 times a day
2-3 meals a day in addition to frequent breastfeeding, 1-2 healthy snacks offered
ABOUT AMANDA
Amanda is a Nutritionist with seven years' experience and expertise in programming and implementing of nutrition specific and sensitive interventions like Integrated Management of Acute Malnutrition (IMAM), Maternal Infant and Young Child Adolescent Nutrition (MIYCAN), and Early Child Development (ECD). She is currently a Nutritionist in Mwanamugimu Nutrition Unit located in Mulago National Referral Hospital.
Amanda is a member of the Nutrition National Technical Working group at the Ministry of Health (MoH), where she provides technical support and contributes to the development and revision of National guidelines, policies and work plans. Heath system strengthening is Amanda's area of interest. As a result, she has been heavily involved in health system strengthening activities both at community and health facilities levels aimed at smooth integration and implementation of nutrition services. She has also provided technical support to various UN agencies and implementing partners on behalf of the MoH to coordinate, plan and implement various nutrition programs in the country.
Amanda is passionate about Maternal Child Health and Nutrition (MCHN). In order to improve the MCHN outcomes, she is working closely with the MCHN-Activity funded by USAID and implemented by FHI 360. Here, she is involved in a host of activities ranging from improving leadership and governance, revision of national strategies and strengthening service delivery of MCHN activities in the community and health facilities. Amanda has recently been appointed to the Management of Nutritionally At-Risk Mothers and Infants under Six Months (MAMI) Global Network Steering Committee where she supports strategic plan development, fundraising initiatives and implementation of the MAMI-GN activities. The MAMI is a Global consortium comprising of researchers, programmers and policymakers working to advocate for, strengthen evidence and improve practice to support nutritionally vulnerable infant-mother pair.
Amanda is also member of a panel of health experts hosted by the School of Public Health, Makerere University to produce Health Pot, a televised health show. The aim of these shows is to deliver evidence-based messages on appropriate maternal, newborn, infant, child health and nutrition practices. These shows are aired every Friday on Family TV at 7pm