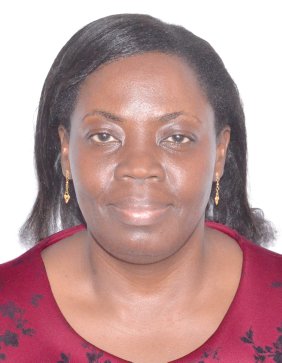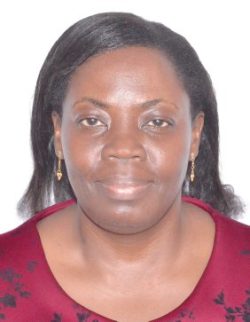 On March 22, 2022, Dr. Gertrude Kalema Namazzi, a research fellow at Makerere University School of Public Health -MakSPH and our member here at the Centre of Excellence for Maternal, Newborn and Child Health successfully defended her Ph.D. at the College of Health Sciences, Makerere University with all her supervisors approving her work.
The holder of a Master of Public Health degree and a Bachelor of Medicine and Surgery (MBChB) from Makerere University, felt the need to contribute to the knowledge of brain development among infants in Uganda arising out of her earlier study.
At the time, she had won a grant from 'Saving Brains of Grand Challenges Canada, a Canadian nonprofit organization that uses a Grand Challenges model to fund solutions to critical health and development challenges in low- and middle-income countries.
"I think we all agree, we need to save the brains of the children. I was successful, but then along the way, I realized how much-limited information was available in understanding this phenomenon of neurodevelopmental disability. It was difficult to understand the incident in our setting. I also noted that even we medical personnel barely understood this area and probably that is why very few are involved. That is why I decided to study and contribute to the literature," Dr. Namazzi says.
A population-based study titled; "Prevalence and associated factors of neurodevelopmental disability among infants in eastern Uganda," conducted alongside the MCH team from Makerere University in 2017 in Iganga/Mayuge Health Demographic Surveillance Site (HDSS) in Eastern Uganda found a high prevalence of neurodevelopmental disabilities. This was after the team assessed 487 infants out of the targeted 517 in the study area.
"During this study, I realized, there is little evidence on early childhood interventions (ECIs) developed specifically for children with developmental disabilities in low-income settings," Gertrude noted.
The 2016 Uganda Demographic Health Survey -UDHS report showed a low national Early Child Development index score of 65%, with Busoga having 56% of children aged 36-59 months developmentally on track. Dr. Namazzi says this was a precursor to her Ph.D. journey. In her defense, she says the evidence she put has an indelible mark on the journey towards ensuring information about an increased risk of neurodevelopmental disabilities.
"This will make a tangible mark in the long run because collective epidemiological information to inform contextually applicable interventions to address neurodevelopmental disability in low income settings will be available," said Dr. Namazzi.
Her quest of adding more knowledge to the field grew sturdier. The more she read Western literature, the more she realized the gaps that needed to be filled.
In this case, Neurodevelopmental disorders are a group of conditions in which the growth and development of the brain are affected. This can impact an individual's language, emotions, behavior, self-control, learning, and memory
Her PhD research examined; "Brain Impairment and High-Risk Newborn Babies: Burden, System Capacity, and Neurodevelopmental Outcomes in Busoga Region in Uganda" where she found that approximately 20% of the preterm babies born at the facility level and followed up to about average age of 7 months had developmental disabilities compared to 7.2% among the term normal birth weight babies of the same age. The prevalence of NDD was about 12.7%% at population level which is considered high compared to high income settings. The key risk factors were: Birth asphyxia, malnutrition, post neonatal complications, and mothers having more than three children.
Following her study, Dr. Namazzi highlights that further research needs to be done including a long-term follow-up of high-risk newborn babies to understand the long-term developmental outcomes. She also highlights the need to study the impact of the duration of Kangaroo Mother Care at home on the growth and developmental outcomes of preterm babies.
Other areas recommended for further research include early interventions to address malnutrition in preterm babies, and studies aimed to understand the effect of Covid-19 on child neurodevelopmental outcomes.
She urges everybody to get involved in advocating for improving the quality of intrapartum and postnatal care to address the neurodevelopmental disabilities; "as I mentioned in one of my papers, in our setting, prevention is better than rehabilitation. Even in developed countries, rehabilitation is challenging. But in our context, it's even worse. Already the systems are not in place for rehabilitation but the opportunities for prevention do exist," Dr. Namazzi.
Dr Margaret Nampijja, a developmental psychologist with interests in early child development (ECD) research congratulated Dr. Namazzi on her great work. Having worked with Dr. Namazzi and co-authored papers, she says the journey has been long but worth it.
"I was very excited to hear the fantastic results. I am so excited that you have managed to get this far. In addition to this, I think these results or findings shouldn't really stop here," said Dr. Nampijja. "There is a lot of potential to find out the longer-term outcomes especially for those babies that were born pre-term at 6 months were able to capture some delays or disabilities or impairment? I think there is a lot more to come along the trajectory so I would urge you Gertrude that you pursue more funding for this precious cohort."
Dr. Freddy Kitutu, Dean, School of Health Sciences, Makerere University College of Health Sciences —MakCHS chaired the defense session. On his part, he congratulated Gertrude on her defense and hailed her supervisors for doing a great job and presenting a good candidate.
"This is a big step in your life Gertrude. Enjoy the moment, as a university, we need you to complete the revisions and be part of the graduation list at the 72nd graduation scheduled for May 23, 2022. I would also like to thank the supervisors. I know that the PhD process takes a lot of teamwork," said Dr. Kitutu.
Speaking after her defense, Dr. Namazzi's supervisors hailed her for her hard work and perseverance.
Associate Prof. Helena Hildenwall from the Department of Global Public Health, Karolinska Institute, Sweden said: "It's really been a pleasure working with you Gertrude. You are always a very nice and clever person to discuss with."
Associate Professor Peter Waiswa, from the Department of Health Policy, Planning & Management, School of Public Health, MakCHS described Gertrude as a strong student.
"You have always been strong. I have worked with you for more than 20 years and I think you have always been the best person to work with. And in your defense, you are very strong and so it went very well. You made us proud and I hope you inspire more. It's now your turn to mentor others. Congratulations and all the best!"
Professor James Tumwine, from the Department of Pediatrics & Child Health, School of Medicine, one of her supervisors thanked the Swedish International Development Cooperation Agency (Sida), for funding this work
"We cannot deal with child health and maternal health unless we have midwives and nurses and doctors working together. We have through Sida project supported 3 PhD candidates, Namazzi being one of them. Gertrude congratulations for being the first one to finish. We are very grateful to Sida for funding this within the Makerere University-Karolinska Institute collaboration," Professor Tumwine said.
Her internal examiner Dr. Siu Godfrey, from the Child Health and Development Centre at the School of Medicine, MakCHS said it was a huge task being an examiner and thanked Dr. Namazzi for being a good student.
"Congratulations Dr. Namazzi and congratulations to your supervisors and everybody who is associated with you, family, and the rest. This is great! We look forward to working with you on the number of things that you have identified that need further follow-up. Thank you and congrats again!" said Dr. Siu.
"Thank you Gertrude for this session, and congratulations said Dr. Ezekiel Mupere, the second internal examiner and he is Senior Lecturer at the College of Health Sciences at Makerere University.
During her defense, Dr. Namazzi faced off with her opponent Prof. Melissa J. Gladstone, a Professor of Neurodevelopmental Pediatrics and International Child Health, at the Department of Women and Children's Health, Institute of Translational Medicine, the University of Liverpool in UK. Prof. Melissa equally congratulated her for her excellent defense and work.
"Congratulations to you for the fantastic piece of work. I am so excited that we have people who are really advocating for this area which is very important and I hope you continue advocating for this area of work and I love the fact that it has come from Medicine. Keep going," said Prof. Gladstone.