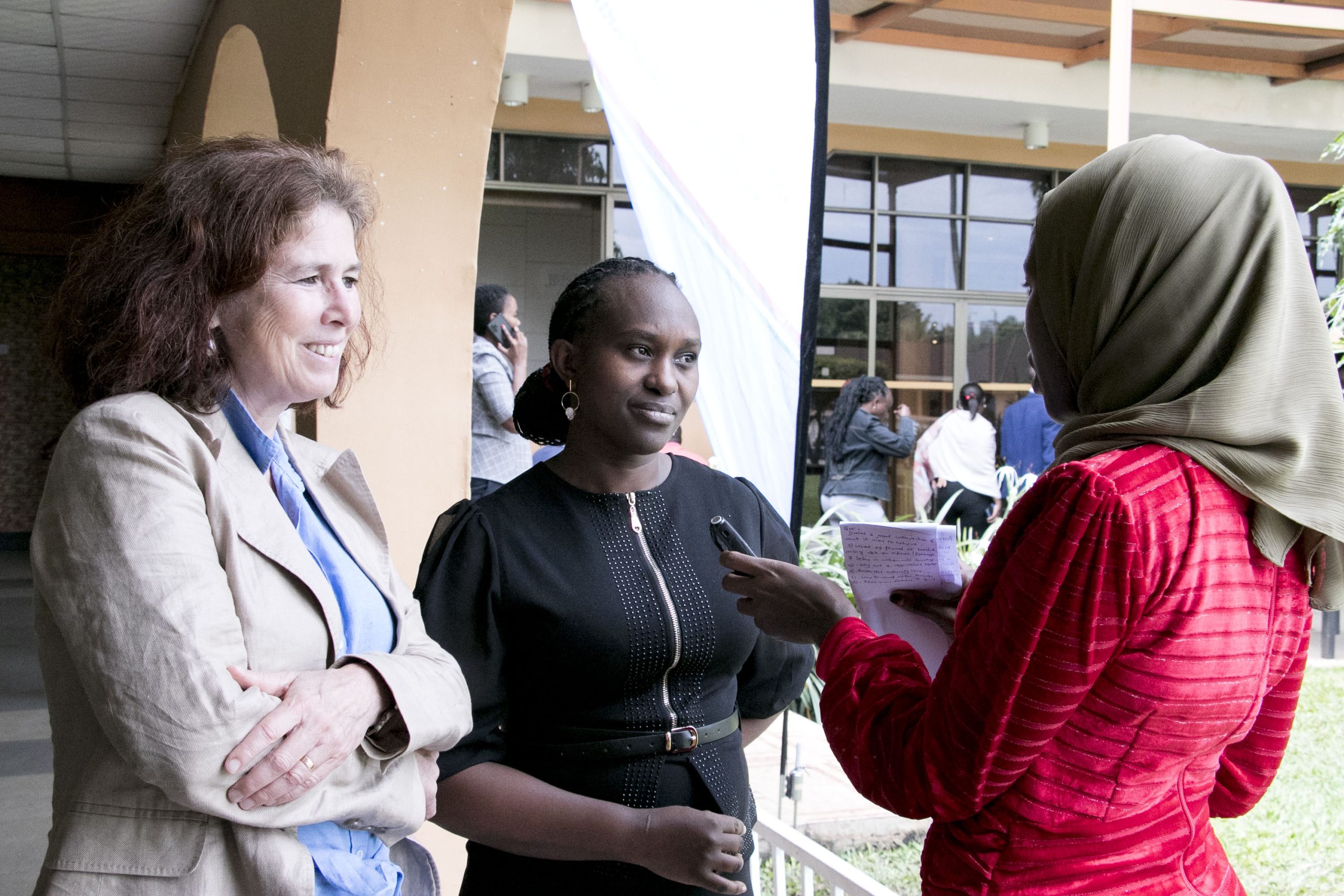 Scientists have asked government to adopt simple data collection methods in hospitals across the country if they are to cut down on death of mothers and babies during delivery or shortly after.
The researchers who have conducted a study in selected hospitals in Busoga region in Eastern Uganda where they introduced an innovation called perinatal e-registry which had every mother's data tracked right from pre-hospital admission until discharge and after saw positive outcomes in the region which currently has the country's worst neonatal and maternal health indicators.
Speaking to URN in an interview, Dr Elizabeth Ayebare, a Co – Investigator on the study said they aimed to have this data collected by midwives using mobile gadgets where they would assess and record the state in which the mother is admitted, their labor progress, child birth and the kind of post-natal care they receive.

Cue in: The initial idea …….

Cue out: ……. Get actual data". //

In their registry they are collecting data, how many babies die during birth and those that die shortly after birth using small gadgets such as the mobile phone. The doctor says without such data, it would be hard to determine what is killing mothers and babies more and how this can be reversed.
According to the Trends in maternal mortality report' that was released by the global health body 2023. It tracked maternal deaths nationally, regionally and globally from 2000 to 2020 and showed that generally there were an estimated 287,000 maternal deaths worldwide in 2020.
One of the biggest causes for maternal mortality for instance is bleeding, high blood pressure during pregnancy and infections but according to Prof Peter Waiswa, a lecturer and researcher based at Makerere University School of Public Health (MAKSPH) this data can not be relied on for accurate health decisions as the country has not collected such data for seven years now.
He says the status of key health indicators is currently unknown as government has delayed by two years to conduct a demographic health survey which gives a picture on how the country is doing to guide interventions.
When it comes to new born health, Waiswa who has done wide research in maternal and child health says a situational analysis was last done fifteen years ago. "We don't know the country's estimate now, we don't know how well we are doing and how to improve".
//Cue in:" We are in ……

Cue out: …….. the true estimate". //

However apart from Busoga, this study which is titled ALERT short for Action Leveraging Evidence to Reduce Perinatal Mortality and Morbidity is also being done in Malawi, Benin and Tanzania.
In Uganda at baseline, researchers who among others assessed data collection mechanisms, health worker skill and behaviors in maternity wards found a lot of missing data on referral of mothers and information on the state of mothers and babies at the time of discharge from hospital.
Ayebare says that less than 50% of hospitals had protocols and guidelines for referral in place and mothers reported that only 35% of health workers entertained questions from mothers during admission. She also noted that 3.5% of mothers reported being slapped or pinched by health workers. This is despite the fact that the World Health Organisation (WHO) is recently pushing for respectful maternity care as one of the simple ways to improve child birth outcomes.
Commenting on this research, Dr Othiniel Musana, the President of the Association of Obstetricians and Gynecologists of Uganda told URN that real time collection of data is not just important for mothers and babies but also good for improving accountability in hospitals to tame the long challenge of abseentism.
While government has for long struggled to go electronic even at the national referral hospital in Mulago which is still largely paper-based, Musana says government could adopt such simple but tested for efficiency innovations.
Meanwhile, according to Prof Claudia Hanson a senior Lecturer at Karolinska Institutet who is the overall Principal Investigator in the all the four countries conducting this ALERT study, in Uganda while mothers are now and increasingly delivering in the health facilities, the country still has a long way to go to stop maternal deaths if funding of hospitals remains as is.

//Cue in:" We will never ……

Cue out: ……… is not done". //

By Flavia Nasaka (URN)