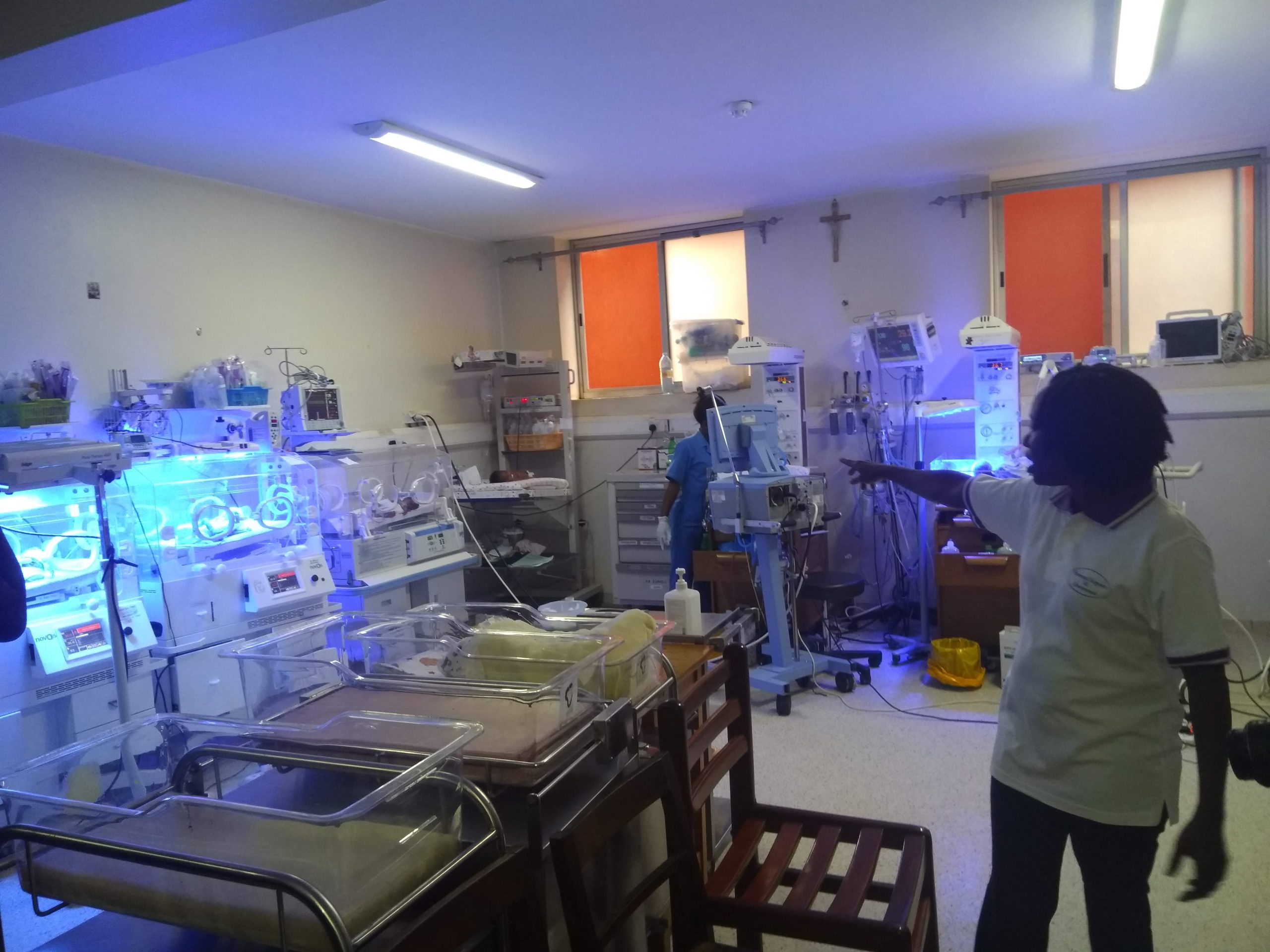 In November 2018, Nankindu Ann (not real name), 29 years old, was rushed to the hospital because she had a premature rupture of the membranes and mild contractions to what she termed as false labor pains.
The baby was born at 24 weeks of pregnancy through an emergency Cesarean Section at a private hospital in Wabigala, Mityana district.
The baby was born prematurely and required specialized care at the neonatal intensive care unit (NICU). A baby is premature if they are born before 37 weeks. Since the hospital had no such facility, they were referred to Mulago National Referral Hospital Kawempe a government health institution. They were able to get an ambulance to be able to get the baby admitted to the Mulago hospital.
"Unfortunately, there was no vacant incubator at the hospital at that moment. We were transferred to Mulago specialized Women's hospital. She was in the hospital for about eight weeks because of severe complications before we brought her home", said Nankindu's husband, Mr.Wamala.
In Mulago Specialized Women and Neonatal Hospital, Julius Wamala impatiently waited for his daughter to be attended to by a nurse. He and his wife used Kangaroo care to keep her alive. (Kangaroo mother care involves infants being carried by the parent, with skin-to-skin contact).
"We were told to hold our newborn baby against our skin so that we can have close body contact for the baby to get enough warmth, and thank God she stabilized and was able to pick her breathe steadily," says the mother carrying the baby against her chest.
"My daughter was given the right care at the right time although it was very expensive for us, our daughter survived she has beaten all odds, and she's very healthy and fine. All I can say is; if given the right care at the right time, a preemie can survive and strive, and here is a live example of my daughter," added Sylvia with a cheerful smile.
Just like Wamala and Sylvia, many families with preemies in Uganda face these unique challenges and undergo the stress of referral to other health facilities to keep the newborn alive.
Every year, 15 million babies across the world are born before reaching a gestational age of 37 weeks. This is over 10% of the total births annually. Prematurity is the leading cause of death in children under the age of five.
Skin-to-skin contact, also known as Kangaroo-mother care (KMC), between the infant and the caregiver immediately after birth has been shown to reduce infections, hypothermia and improve feeding.
The World Health Organization commemorates World Prematurity Day (17 November) to raise awareness of premature birth and the sometimes-devastating impacts on families.
According to data from the Ministry of Health, about 225,000 Ugandan babies are born prematurely annually, and up to 9800 children under five die from related complications.
Uganda, ranks 28th worldwide in preterm births, with an estimated 13.6 per 1,000 live births. More than 80 percent of newborn deaths are due to prematurity, asphyxia, complications during birth, or infections such as pneumonia and sepsis.
To reduce perinatal deaths in Uganda, the Ministry of Health with support from partners is setting up NICUs in different hospitals in the country, and training health workers which already has commenced. Kangaroo Mother Care is one of the interventions under the program to reduce hypothermia (low body temperature) with the ultimate aim of reducing newborn deaths.
Continuing care at home
Taliba Racheal, a medical worker at Muyuge Health Center IV and in charge of referrals notes that with the increasing probability of survival for extraordinarily preterm infants, more emphasis needs to be placed on life beyond the hospital.
"There is a need to shift our focus from the NICU hospitalization to far beyond that period, investing in parents and the family, launching interventions and support strategies to improve outcomes that are important to families," Racheal said.
"As a country, we have made enormous strides and are doing amazing things for children in the NICU. Now it's time for us to take a truly life-course view, listen to families, and integrate the concerns and outcomes important to them in research and quality improvement efforts. This is how we will help families and children to live their best lives." Racheal added.
By Judith Grace Amoit