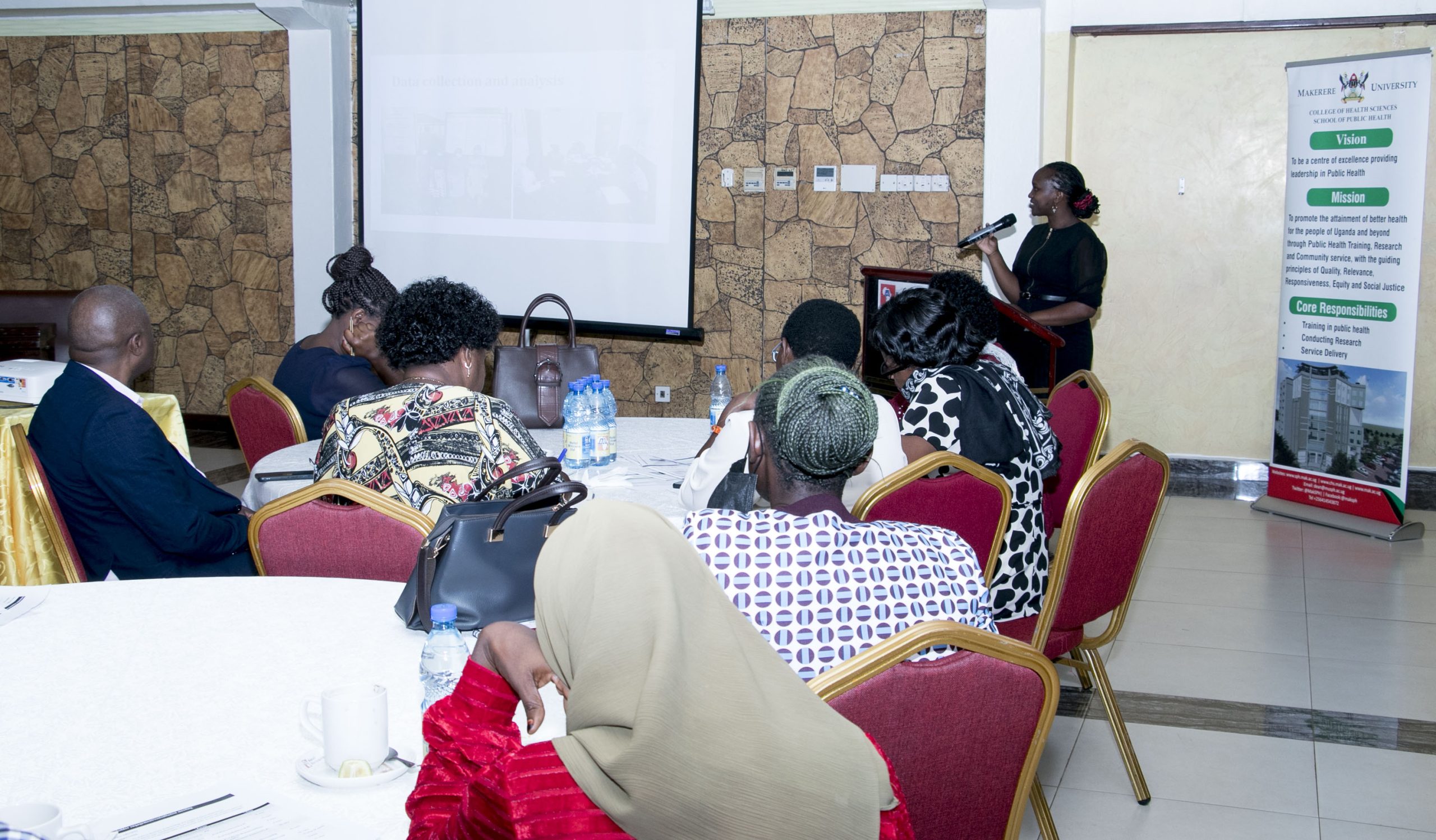 The ALERT (Action Leveraging Evidence to Reduce Perinatal MorTality and morbidity' in Sub Saharan Africa is making impressive progress in transforming maternal and child healthcare
In a recent stakeholder meeting held on 7th July 2023 at Hotel Africana, Kampala, Prof. Peter Waiswa, the country's principal investigator and a senior lecturer at Makerere University School of Public Health, highlighted the remarkable progress made by the project in Uganda
In his opening remarks, Prof. Waiswa hinted that the project is committed to utilizing evidence-based solutions to develop effective interventions and strategies.
Additionally, the project incorporates eight standards of Maternal and Child Health (MCH), including "Family-Centered Care" and "Health Promotion and Education." These standards prioritize end-user participation and empower nurses and midwives to make informed decisions.
The ALERT project is also embracing a patient-centered approach called respectful care, which has become a pivotal aspect of enhancing childbirth experiences.
Key to achieving this objective are the indispensable roles of midwives and nurses. They are instrumental in delivering respectful care and ensuring positive outcomes for mothers and their families.
Hospital births play a crucial role in the survival of mothers and their newborns. Recognizing the increased number of deliveries in hospitals over the past 15 years, the ALERT project emphasizes the need for quality care during childbirth and focuses on creating positive experiences for mothers and their families. Midwives and nurses play a vital role in providing such care.
The implementation of the ALERT project involves end-user participation through Co-design meetings with mothers, their companions, and Health Workers; Training and mentorship of midwifery providers, and Quality improvement approaches aided by e-registry data. This is done in multiple countries, including Benin, Malawi, Tanzania, and Uganda, and coordinated from Karolinska Institutet in Sweden. The five-year study (2020-2024) utilizes a stepped-wedge design to evaluate the impact of interventions on in-facility perinatal mortality. Furthermore, a nested realist process evaluation and economic evaluation are conducted to understand the overall impact, process, and scalability of the interventions.
In Uganda, the study is being implemented in hospitals in the Busoga region, including…Jinja Regional Referral Hospital, Iganga General Hospital, Kamuli Mission Hospital, and Bugiri Hospital.
During the stakeholder's meeting, Dr. Elizabeth Ayebare presented the baseline findings, which helped identify areas for improvement. The findings revealed that women sought respectful healthcare providers, but communication issues hindered the client-provider relationship. Additionally, a lack of knowledge about pain management during labor led to suboptimal care.
It was also discovered that monitoring during labor, such as fetal heart rate and blood pressure checks, was inadequate, and challenges in admission, history taking, and physical examinations further compounded the problem.
Moreover, insufficient equipment and supplies affected the quality of care provided, and human resource challenges, including a shortage of staff, absenteeism, and lack of supervision and support, exacerbated the situation.
Lastly, the records also suffered from a significant percentage of missing data, creating further barriers to effective care.
Success stories from hospitals participating in the ALERT project were showcased during the meeting. These hospitals reported significant improvements in respectful maternity care, male/partner support during labor, flexibility in maternal positions, and improved monitoring of fetal heart rate. The project has empowered midwives, improved data generation, and fostered a collaborative team approach to delivering quality care.
In her closing remarks, Agnes Chandia Baku, the Nursing Commissioner from the Ministry of Health Uganda, announced new guidelines for student nurses, emphasizing comprehensive skill development and continuous medical education. It The Ministry of Health has also procured equipment for Electronic Medical Records (EMR), further enhancing healthcare delivery.
By Judith Grace Amoit.