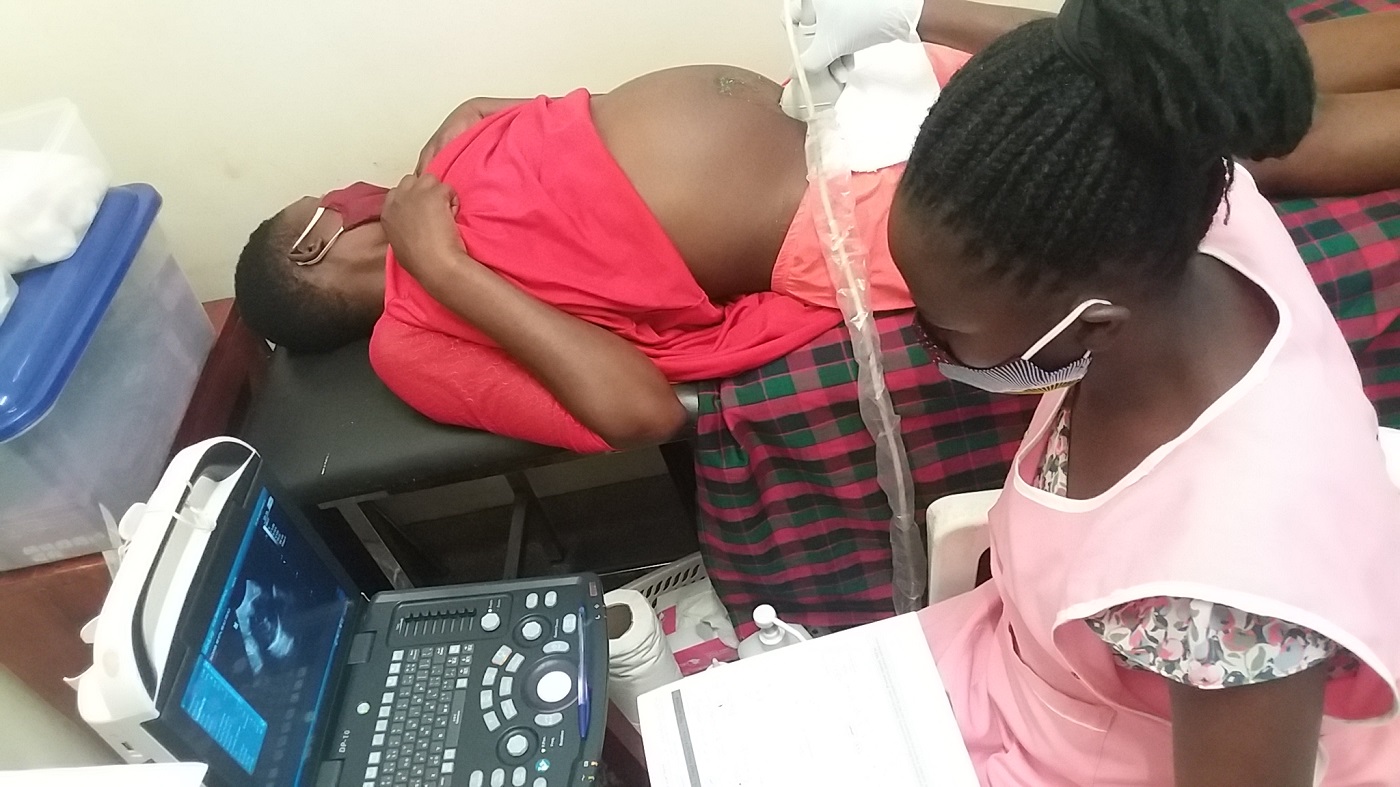 There is need for training and sensitization of communities on the importance of early and late ultrasound scan such as being able to detect premature birth.
The call comes from Prof. Peter Waiswa, who was Principal Investigator for a project Testing a community-based ultrasound scan system during early and late antenatal care to facilitate gestation age dating, referral and preterm care in low resource districts in eastern Uganda.
With funding from the Government of Uganda through the Research and Innovation Fund (RIF) at Makerere University, the School of Public Health extended ultrasound scan services as a pilot to lower level health centers – Kiyunga Health Centre HCIV and Bukoova HCIII as way of bringing the service closer to the community.
According to Prof Waiswa, the study found that ultrasound scan is feasible and beneficial in clinical decision making especially in low resource settings.
Among recommendations from the pilot are that Uganda's Health ministry should place ultrasound scans at lower-level health centres III and IV which are within the communities to ease clinical decision, and there is need for training of midwives in conducting ultrasound scans at lower-level facilities.
"In this project, we set out to see how ultrasound can be taken to the most remote areas. So, what we did was, we went to Luuka district which is a very rural district and identified 55 VHTs. These identified women in early stages of pregnancy who were referred to health centres to do scanning. At these health centres, we trained midwives who worked in collaboration with a senior gynecologist to do early and late ultrasound scans," Prof. Waiswa explained of ultrasound scan system.
"Early ultrasounds scan (first 3 months of pregnancy) helps to date pregnancy i.e., to know whether a woman will have normal birth or a preterm baby. Late ultrasound scan (7 -9 months) helps to know if there are any abnormalities and detect if a mother will give birth to 1 or more babies. In incidents where we observed complicated cases, mothers were referred for further management," he added.
In terms of impact, Margaret Ndikimwiza a, midwife at Kiyunga Health Centre says before the project came, they were referring mothers to the nearest district due to the fact that the Health Centre IV lacked ultrasound scanners.
"When the project came, it refurbished un-utilized rooms into ultrasound scan rooms with ultrasound equipment, furniture and trained us on how to use a scanner. This increased the number of mothers visiting Kayunga Health Centre to seek our ultrasound scan services. As a result of their work with us, we were able to purchase our own ultrasound scan that we use effectively until now," Ms. Ndikimwiza recounted.
"I want to thank Makerere University and the Government of Uganda for this opportunity of working with us" she added in gratitude
In terms of sustainability, Ms. Ndikimwiza recommends scaling up the ultrasound scan modal currently in Kiyunga, Bukoova Nsinze, Namungalwe and Bugono to benefit other health centres in the region.
According to the researchers, the Ministry of Health plans to extend ultrasound scan services to all HCIVs in the country, train midwives in basic sonography as a way of scaling up this service.
More about the Project
The project was a partnership with Luuka District Executive, District Health officials, Kiyunga and Bukoova Health Centre III, VHTs.
This research was made possible with support from the Government of Uganda through Makerere University Research and Innovation Fund.
The project policy brief can be downloaded here.