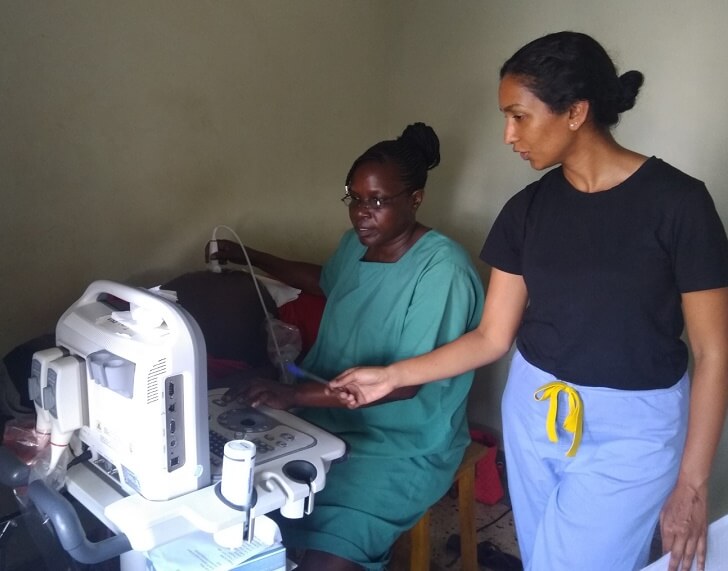 Objective: This study aims to determine if the introduction of a clinical assessment checklist and/or limited obstetric ultrasound at labour triage can improve identification of six selected high-risk obstetric conditions prior to birth at Iganga General Hospital and three lower-level facilities in the Busoga Region, Uganda.
Methods: Using a pre-post study design with three distinct phases, we will assess the value of each added intervention component. Phase 1 introduces an Intake Log to register all women who present at the maternity ward, and an Outcome Form for baseline assessment. Phase 2 introduces a triage checklist that guides clinical assessment and decision-making at labour triage. Phase 2 also provides support for patient transport in case of a referral from lower-level facilities. Phase 3 introduces limited obstetric ultrasound at labour triage to detect six high-risk obstetric conditions: multiple gestation, malpresentation, oligohydramnios, placenta previa, gestational age<37 weeks, and fetal heart rate abnormalities. Detection rates of these obstetric conditions before birth will be analysed in each of the three study phases. Provider confidence and competence and patient perceptions of care with newly-acquired ultrasound skills will also be assessed.
Utility and application: The results will allow stakeholders to understand the potential role of checklists and ultrasound in labour triage in improving maternal and/or neonatal outcomes in this setting.
Principal Investigator: Dr Jude Mulowoza